Four Arrested With Freezer Laden With Cannabis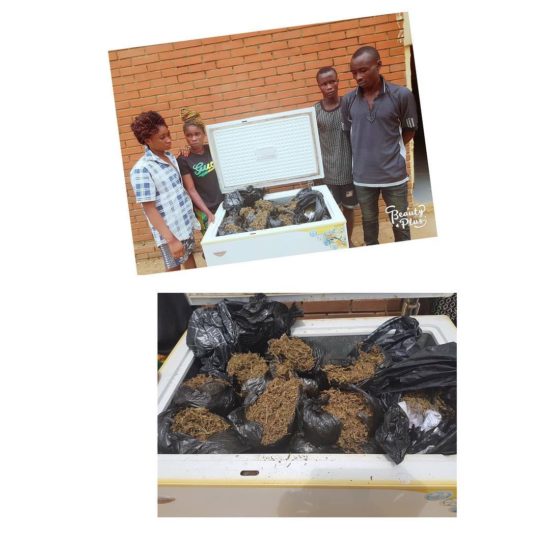 The Ogun state police command has arrested four suspects with a deep freezer loaded with Indian hemp at Iperin, Agbara industrial park.
Opeyemi Wahab f' 22yrs, Kabirat Ahmed f' 21yrs, Yusuf Rasaki m' 20yrs and Saheed Mustapha m' 32yrs pretended to be using the freezer for the sales of soft drinks.
On interrogation, they confessed being the major distributor of the substance in Agbara area and that they always use the freezer to distribute it around so as to deceive security agents.