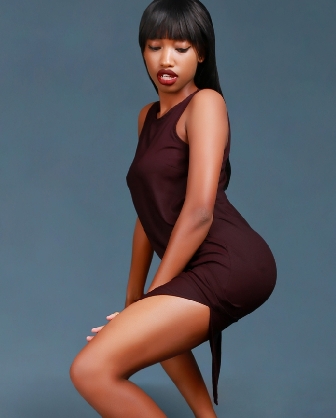 Nigerian songstress Yasharahla, real name Yasharahla Yahawah is a fast rising star in the music industry, but she wasn't always in the public eye.
Born on January 6th 1995 in Lagos, Nigeria, Yasharahla lived a very privileged and sheltered life. She lived between Nigeria, the US and the UK in her early years. When she became orphaned at age 15, she finished her secondary education in Nigeria and moved to the US where she attended University.
After school she lived and worked in New York, where her eyes opened and she saw firsthand the gross injustices her people face. She developed a passion for black people and from there, that led to the discovery of her Hebrew roots.
Not keen on living her life trapped in the "rat race", Yasharahla eventually returned to Africa and began her career in entertainment. She had always wanted to go into music fulltime, and when she felt the time was right, she did.
Recently, she released her debut single "Love Like This" which has been hot on the airwaves in several African countries. She also released some beautiful pictures from a recent photoshoot, which can be seen below. This is just the beginning for Yasharahla, and all eyes are on her to see what comes next.
Yasharahla is also on social media as @iamyasharahla on Instagram, Facebook and Twitter.
Stream and download the hit single "Love Like This" below if you haven't yet.