Here's your ultimate guide to five places you can actually rule and have loyal subjects if you wish.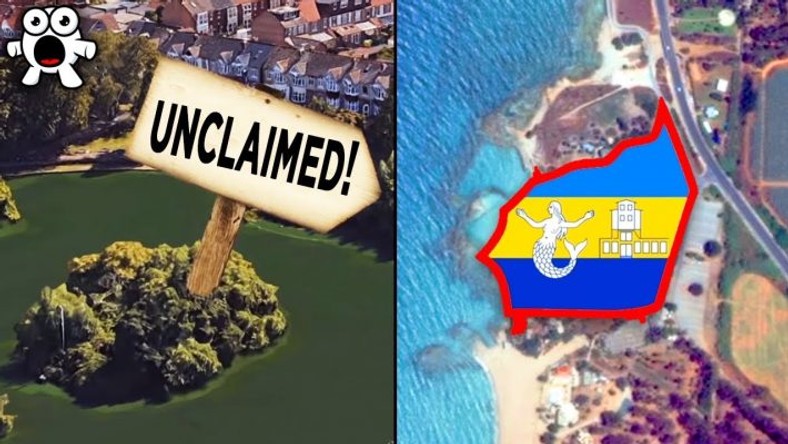 1. North East Caye
A rare piece of island conveniently located just 8 miles off the coast of Riversdale on the Placencia Peninsula. This property located on North East Caye is ideally situated near Saddle Caye, Cat Caye and Manatee Caye.
And it's currently unclaimed and up for sale!
Currently undeveloped and consists of a sandy beach as well as natural and protected harbour area. It has beautiful coral ridges encircling North East Caye making it a great area for snorkelling.
2. Rockall
The tiny island rock known as Rockall remains unconquered and has no buildings or people on it. The United Kingdom claimed and incorporated Rockall in 1955 but the Republic of Ireland have not recognised this claim, insisting Rockall is Irish.
Geographically, Iceland and the Faroe Islands could also have a claim to it – it is in a remote part of the North Atlantic. The uninhabited rock is a mere 25m (82 feet) wide and 17m (56 feet) high and is actually the remnants of an extinct volcano.
3. Bir Tawil
Perhaps the most famous "unclaimed land" in the world is Bir Tawil.
So why does nobody own it? And where on earth is it? The reason for its status results from a discrepancy between the straight political boundary between Egypt and Sudan which was established in 1899, and the subsequent irregular administrative boundary established in 1902. Egypt asserts the political boundary is the correct one, and Sudan asserts the administrative boundary is the correct one. On the flipside, the Hala'ib Triangle is claimed by both countries and is disputed.
4. The People's Republic of Podjistan
This land is little more than a huge mansion which declared independence from Northern Ireland in 2010. However, totalitarian leader Simon Stewart has confessed that the future of Podjistan may be in doubt, though he is unwilling to sell out and move back into Northern Ireland.
5. Machias Seal Island
Machias Seal Island is one of the rarely disputed territories between Canada and the United States. Since both Canada and the United States claim sovereignty, anyone born there can claim dual citizenship. The Canadian Coast Guard continues to staff a lighthouse on the island, which is barren and bereft of trees.