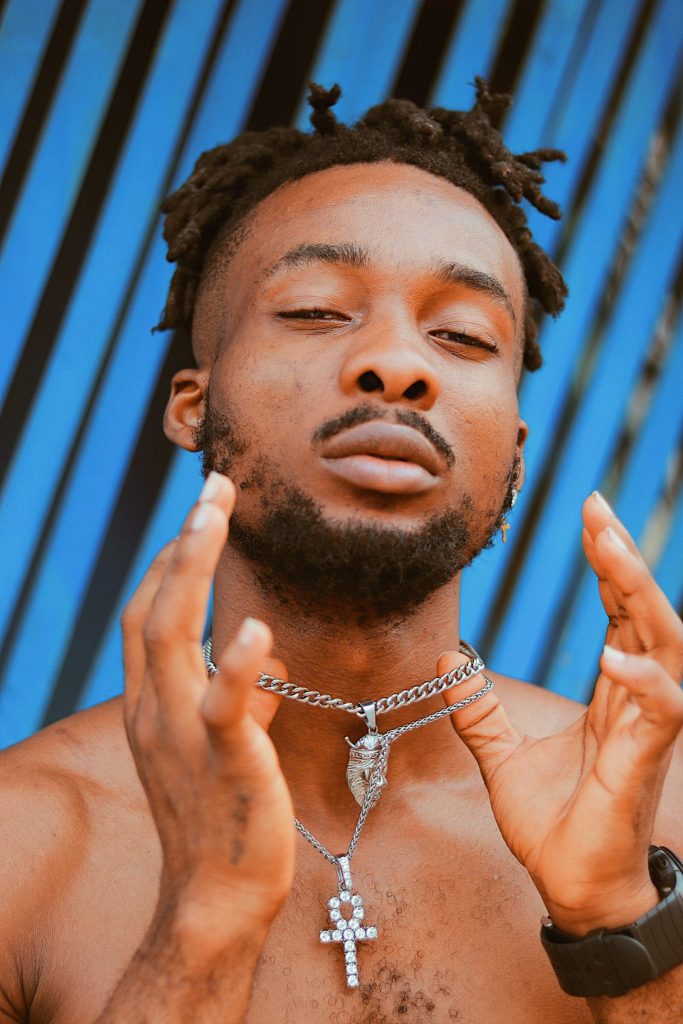 The Nigerian music industry is clearly a tough nut to crack and only the very talented survives. In this exclusive interview, popular Lagos based producer who also doubles as a singer "Jaymilli" lets us in on his journey so far as a producer and singer.
The artist took us through some of his challenges and achievements in his 5 years as a top class artist. He also spoke about his soon to be released EP which he said its gonna redefine the Nigerian hip hop game. Without further ado, lets fi you in on our Conversation.
Read Excerpts from our exclusive interview with Jaymilli:
Tatafo Tony: Let's meet you sir.
JAYMILLI: Yea my name is kennedy Johnson. Mostly known as Jaymilli by fans. I am a song writer, artist and most especially a music producer
Tatafo Tony: How long have you been in the music industry?
JAYMILLI: Been in the music industry for quit a long time. Started music since i was 17. But went professionally 2015
Tatafo Tony: What kind of music do you do?
JAYMILLI: Am basically everywhere. But majorly afro beats. And also trap music.
Tatafo Tony: Which and when did you drop your first single?
JAYMILLI: I dropped my first single 2017 titled Late Night. And ever since then it has been back to back.
Tatafo Tony: If I am to compare your music with any known artist, who would that be?
JAYMILLI: Still me. Lol! My greatest comparison is myself because i believe we are all unique in our own ways.
Tatafo Tony: What would you say about the Nigerian music industry?
JAYMILLI: The Nigerian music industry right now is the new wave worldwide.
Tatafo Tony: Are you impressed?
JAYMILLI: Right now the Nigerian Music Industry has no area its lacking, thats impressive enough compared to 10yrs back.
Tatafo Tony: What have been your greatest obstacle in the music business?
JAYMILLI: Promotion hasn't been easy as an independent artist and producer. So i would say promoting my craft way back was a set back for me.
Tatafo Tony: Any achievement?
JAYMILLI: I wish to count my achievement as it is but then i would just say my greatest achievement is seeing the feedbacks and turn up i get from my sounds whenever am been played. Positive
Tatafo Tony: Any recent project?
JAYMILLI: Yea. I am working on a body of art currently. I call it Truth E.P. Its me trying to sustain the rap culture. Making it relevant
Tatafo Tony: Tell us more about your recent project.
JAYMILLI: I had this drive to make good hip hop music, so i decided to put some couple of kings making waves right now worldwide to make this come through. I had the likes of Rozae, Pypo Lamah, Davictim, Snazzygrin, Swatta P, The Truth, Heavens and Hysaint. And they all came through promising.
Tatafo Tony: When should we expect this project on the street?
JAYMILLI: July
Tatafo Tony: What's your dream and where do you see yourself in 5 years time?
JAYMILLI: Making other people's dream come through would be what i would be doing in five years time. Tours and doing great things.
Tatafo Tony: Any last word?
JAYMILLI: Just want to encourange every upcoming out there to keep believing and pushing, it takes a minute for a life time break through. My fans should also expect more sounds from jaymilli
Tatafo Tony: Nice talking with u Jay.
JAYMILLI: Yea always glad having this time with you.
Watch out for Jaymilli #TheTruthEP