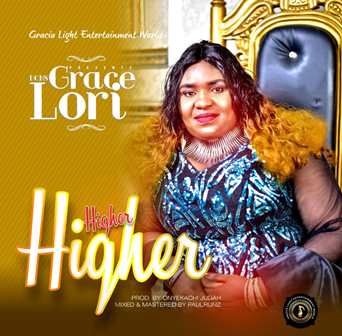 Dcns Grace Lori has just released her single titled "higher higher". This
is a build up from her first album. "Higher higher" is a song of praise,
adoration and thanksgiving to the Lord Almighty in Itstekiri language. The
song was produced by Onyekachi Judah , mixed and mastered by Paul Runz.
Grace Lori hails from Delta State , Warri ( Itstekiri). She attended Nana
primary school Warri and Uro Grammar school Isoko. She has a diploma in
secretarial studies from Bonahis Institute of vocational and management
studies. She has a NABTED ADVANCED in secretarial studies and B.sc
Government / Public Administration from IMO State University Oweri. She
started her singing career in the church as a church chorister. The titled
of her first album was "ORITSE WOTSE " meaning , God you've done well.
Dcns Grace Lori is coming with a bang and her brand has come to stay. She
is signed to Gracia light Entertainment world